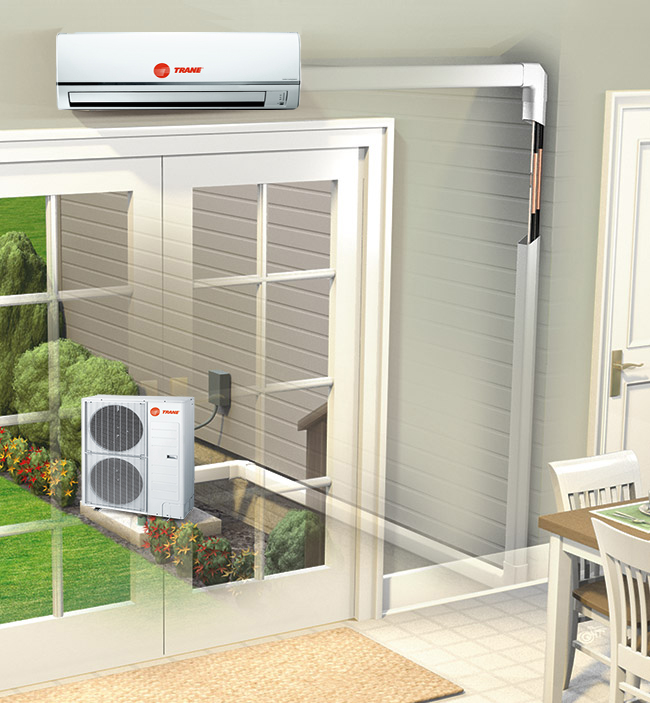 FLEXIBILE HEATING AND COOLING
Why choose a ductless HVAC system?
Delcor recommends Trane Ductless systems for various situations.  First, they can deliver efficient heating and cooling with lots of flexibility. Second, they can provide whole-home comfort in areas that don't have central HVAC systems—or offer single-zone climate control for small additions that aren't connected to existing ductwork. And finally, as an added bonus, ductless AC and heating allows you to adjust the temperature from room to room.  What's not to love about ductless systems?
What do you need for ductless AC and heating?
Delcor can recommend different types of ductless systems: mini-split, multi-split and variable refrigerant flow. Once you've selected the solution that works best for your home, you'll need compatible indoor and outdoor units to complete your ductless HVAC system.  Delcor can help with that!